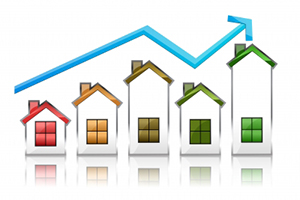 After another year of rising home prices and declining inventory across the country, it has become increasingly difficult to find a place to lay your money (and head) with a reasonable expectation of a return on your investment. Sweet spots, nevertheless, are still scattered across the nation. These cities offer a rare combination of better than average job growth and some runway before homes become overpriced--both things anyone looking to make a smart real estate investment should be after.
To find out where you should be house hunting this year, Forbes tapped Local Market Monitor, which tracks more than 300 housing markets. For each market CEO Ingo Winzer (a Forbes contributor) analyzed housing indicators as well as broader growth trends to come up with 20 markets where you can park your money in 2018 and still sleep easy.
Orlando outperforms: The land of Mickey Mouse and Harry Potter World takes the No. 1 spot this year. Orlando home prices increased 9% in 2017, hitting an average of $247,550. Nevertheless, Local Market Monitor still judges the market as fairly valued and forecasts prices will increase 35% by the start of 2021. That optimism is thanks in large part to Orlando's 7.1% job growth over the past two years and 7.6% population growth over the last three. In general, Orlando does well when America at large is doing well, since its economy depends largely on tourism. It also doesn't hurt that Orlando's home prices, still dinged by the housing crash, are 22% below the national average. " Orlando has recovered in the sense that job growth has been strong and home prices are moving up along with income at a healthy pace," observes Winzer. "Home prices are still below the peak of the bubble, so in that narrow sense they haven't recovered."
Source: Forbes Online