Our Community
We continually support all three of the below AMAZING Organizations that are changing the lives of not only humans but our best 'furry friends' lives as well! We as a team are so very grateful for our support by the community as a whole and believe it is important to provide support back to those in need and for those most vulnerable. Find out about these wonderful organizations and how you too can support their causes.
Verandah Properties Team Member Volunteers for Make-a-Wish

The North Shore Animal League America is the leader in the NO-KILL Movement. A pioneer of the no-kill movement, North Shore Animal League America continues to lead the way with the development of national and international programs that increase adoptions and raise awareness about the plight of homeless animals. Their mission is to Rescue, Nurture, Adopt and Educate. Founded in 1944, they are the largest, most comprehensive no-kill rescue organization in the world, with over 2,000 shelter partners across the country and around the globe.

Over the years, they've introduced such lifesaving practices as mobile adoption, puppy mill rescue, national low-cost spay/neuter referral, humane relocation, and most recently, the Mutt-i-grees Curriculum, a humane education program based on social-emotional learning that's strengthening the human-animal bond for more than 2,000,000 students across North America. Click here to find out more information and how you can help the North Shore Animal League.







Feeding America IS Feeding America. In the wake of the COVID-19 pandemic, unemployment and food insecurity soared. In 2021, 53 million people turned to food banks and community programs for help putting food on the table. Feeding America is advocating and providing food where there is a need.

Hunger and Food Insecurity is closer than you think! Part of what makes food insecurity so difficult to solve is that the underlying causes — poverty, unemployment/under-employment, and inconsistent access to enough healthy food — are often deeply interconnected. Moving in and out of food insecurity simply adds more stress to a household that may already be wrestling with instability and unpredictability.

Feeding America is leading the fight to end hunger in America. In addition to helping provide meals to people who face hunger, they work to raise awareness about the issue, advocate for policies to protect people in need, and conduct in-depth research to find solutions to hunger. Click here to find out more information and how you can help in Feeding America.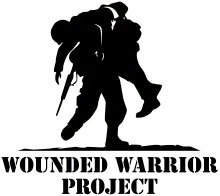 The Wounded Warrior Project (WWP) began in 2003 as a small, grassroots effort providing simple care and comfort items to the hospital bedsides of the first wounded service members returning home from the conflicts in Iraq and Afghanistan. As their post-service needs evolved, so have their programs and services. Today, through their direct programs in mental health, career counseling, and long-term rehabilitative care, along with their advocacy efforts, they improve the lives of millions of warriors and their families.

This effort requires the passion and commitment of friends, supporters, and like-minded organizations that enable the Wounded Warriors Project to fulfill their mission. With collaboration and support, they strive to ensure that when those who serve come home, they're afforded every opportunity to be as successful as a civilian as they were in the military. Click here to find out more information and how you can help the Wounded Warrior Project.