Investing and Managing Properties in Lake Nona, Florida
---
Having a successful rental property requires a lot of time, effort, experience and knowledge. Let us save you all the time and money that comes with gaining that experience.
As a full service Lake Nona property management company, our team is responsible for taking care of all aspects of managing your rental(s).
How much rent can you get for your investment?
Our market analysis helps landlords (and us) make data-informed decisions about their rental property, including rate estimates and other information so that the investor can have their property managed more wisely.
Get Optimized Rental Value for Your Property
Gain Crucial Insight into Current Market Conditions
Determine Your Cashflow from Monthly Rental Value
Get started with your FREE RENTAL PRICE ANALYSIS or, if you just need a little more information first, feel free to fill out the form .
OR
Request a Free Rental Analysis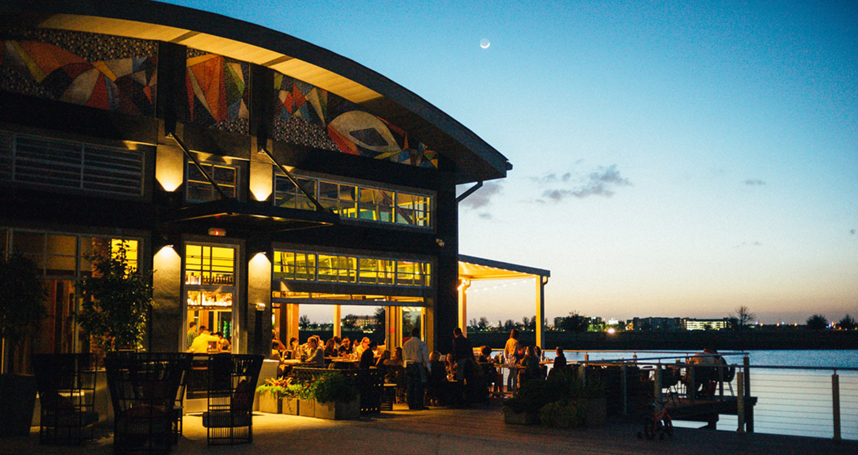 Invest in Lake Nona
It all started in 1996 with the Tavistock Group who saw the potential of what is now the Lake Nona region which first started with the development of the prestigious Lake Nona Golf & Country Club. The private residential golf club community features an 18-hole championship golf course designed by Tom Fazio. Set amid serene lakes and tree-lined streets are a range of residences but are most famous for their custom-built estate homes. The golf and country club sits at the heart of the 17 square-mile Lake Nona community which offers dining, nightlife, world renowned schools, tech businesses and attractions, and is located only a few minutes from the OIA and less than an hour away from the Space Coast beaches. Lake Nona offers unlimited possibilities, no wonder it has become a haven for local and international real estate investors looking to stake claim to this coveted enclave of Orlando, Florida.
Lake Nona continues to outpace the rest of Orlando proper in terms of real estate sales and rental homes values. Some reasons may be the following:
In mid-2021 Disney officially confirmed the rumored move of corporate offices from California to Florida (approximately 2,000 jobs). Not 'just' Florida but specifically Lake Nona which is where their offices will be located. This move will bring a lot of high-earning Disney executives and higher-ups to the area. They will therefore likely be looking for higher-end real estate as homebuyers and renters alike in Lake Nona and the surrounding area. It would appear that considering purchasing real estate investments in the area would be a prudent move now. Meanwhile Lake Nona is Orlando's most popular master-planned community, and the 19th most popular in the US.
Lake Nona is also home to Lake Nona Medical City which is home to some of the nation's top hospitals, universities, research institutions and life science companies, transforming Orlando into a global destination for health care. Medical City is anchored by GuideWell Innovation Center, Orlando Veterans Affairs Medical Center, UCF Lake Nona Medical Center, UCF Health Sciences Campus and College of Medicine, Nemour's Children's Hospital, University of Florida Research & Academic, Johnson & Johnson Human Performance Institute and Lake Nona Physicians Plaza.
With Lake Nona's reputation of innovation, for example with Move Nona, it's one of a kind mobility network throughout all of its 17 square miles, it has attracted the attention from companies from across the globe to relocate to its confines. In 2017, KPMG one of the fastest growing Big Four professional services firm broke on KPMG Lakehouse, its 55-acre, 800,000 square foot Learning, Development, and Innovation facility in the heart of Lake Nona. The now open facility is home to more than 300 employees and 40,000 visitors from across the globe doing business in the facility each year.
Of course, the heart of Lake Nona is its neighborhoods and the families that are proud to call it home. Lake Nona has a small-town tight-knit community feel. Residents who have the privilege of living in Lake Nona have access to amenities and attractions such as Boxi Park, the Lake Nona Town Center, Nona Adventure Park, community gardens and one of a kind dining and retail. Local diners get to experience such favorites as Canvas Restaurant which serves up its lakefront Latin-inspired grub within a hip space which includes a unique home goods store as well as Nona Blue Modern Tavern just to name a few.
Looking ahead the future of Lake Nona looks bright to say the least. One last look ahead to the future of this sought-after real estate is the Lake Nona Vertiport which will become the country's first regional hub for electric vertical takeoff and landing (eVTOL) aircraft by 2025. Known as the Lake Nona Vertiport, the first of its kind aviation facility will serve as the central location for a regional mobility network in Florida designed to usher in a new era of city-to-city transportation.
Ready to invest Lake Nona Real Estate? Contact Verandah Properties investment team of professionals to guide you on your journey. We're natives and we know Lake Nona! Contact us today!